The Dutch edition of Playboy magazine has released a special edition for lesbians. "The Lesbian Issue" is being made by and for lesbians. The editor-in-chief of the Dutch edition of Playboy is pleasantly surprised by the idea. "I actually didn't know that there are so many women," says Jan Heemskerk, "who read Playboy because they like women".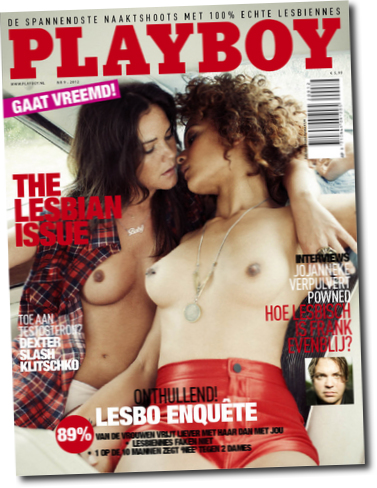 The lesbian models find the idea challenging. Los Madeleine, one of the organisers of "The Lesbian Issue" says, "I hope we can create a niche for ourselves in a male stronghold".
I think this is a great initiative and it will do very well!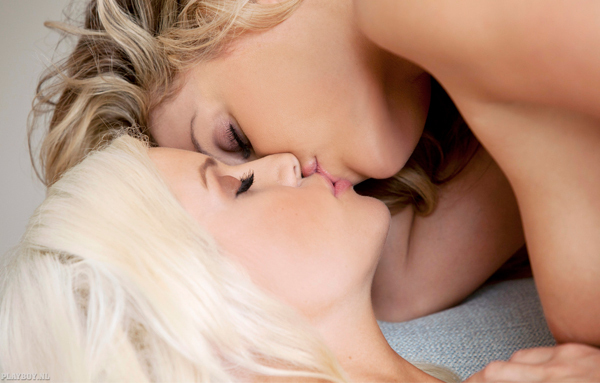 Watch this "behind the scenes preview of this historical Lesbian Edition of Dutch Playboy
I enjoy having sex with both: Men and Women, but Indeed there is something special abot having bisexual/lesbian sex that is very appealing That's why I applaud Dutch Playboy for having Published a Lesbian Edition. I think this is a very good initiative as it is a similar target audience 🙂
The Dutch Playboy Published a lesbian Edition this August and it was Actually launched During the Gay Pride Parade in Amsterdam
Now I know it is only in Dutch, but I think it was worth adding it up to this post, On this post the girls are saying that a high percentage of women enjoy more sex with another woman than with a man, and lots of other secrets that I think will be interesting.
What Are your thoughts on this?
Also by the way…
Make sure to download your free copy of the All Women Are Bisexual Book This is a fantastic piece of information that will give you a better understanding about bisexuality amongst women
I hope you enjoyed this short post about how the Dutch Playboy Published Lesbian Edition for the delight of thousands of Bisexual and Lesbian Women in the Netherlands
Enjoy.
TAGS: bisexual, bisexual women, Gay Pride Amsterdam, Lesbian, playboy