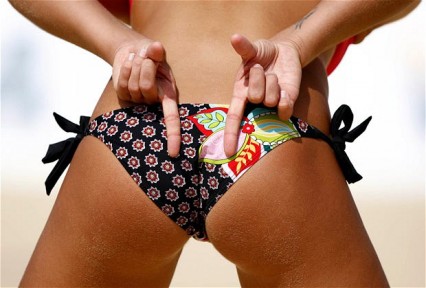 Do you have a bisexual ass?
What does that mean? Do girls and guys ogle you? or do you ogle guys and gals?
From my point of view ALL WOMEN ARE BISEXUAL, and here are a couple of interesting videos and an article that will make you think about this interesting FACT!
Psychologist John Buss estimates that for most of human history, perhaps 2% of women have been lesbian or bisexual.
Not any more. Recent surveys of teenage girls and young women find that roughly 15% of young females today self-identify as lesbian or bisexual, compared with about 5% of young males who identify as gay or bisexual
As Seinfeld might say: Why are young women today at least three times more likely than their brothers to identify as bisexual or homosexual? "I kissed a girl and I liked it," Katy Perry told us in her #1 hit single. Megan Fox, Lindsay Lohan, Lady Gaga, Anna Paquin, Angelina Jolie, Drew Barrymore – they all want us to know that they are bisexual.
Female is different from male sexuality. If a straight boy kissed another boy, perhaps to amuse some girls who might be watching, he would be unlikely to undergo a change in sexual orientation as a result. But, as Professor Roy Baumeister at Florida State University and others have shown, sexual attraction in many women seems to be more malleable (see note 3 below). If a teenage girl kisses another teenage girl, for whatever reason, and she finds that she likes it – then things can happen, and things can change. If a young woman finds her soulmate, and her soulmate happens to be female, then she may begin to experience feelings she's never felt before.
PORN MIGHT BE an Influence on Girl Bisexuality!
Twenty years ago, hardcore pornography was tucked away in adult bookstores. Today any 14-year-old can access such photos online in seconds. Role models for young men, from pop singer John Mayer to the 2009 World Series MVP Hideki Matsui, talk openly about their collections of porn.
Is there any connection between these two trends – between the rise in the number of young women who self-identify as lesbian or bisexual, and the increasing normalization and acceptance of pornography in the lives of young men? Maybe there is.
A young woman told me how her boyfriend several years ago suggested that she shave her pubic hair, so that she might more closely resemble the porn stars who were this young man's most consistent source of sexual arousal. She now identifies herself as bisexual. "It was just such a welcome change, to snuggle under a blanket on the couch with my girlfriend, watch a movie, and talk about God and death and growing old, to be intimate emotionally and spiritually as well as physically. I don't know a guy who could even comprehend the conversations we have."
It's very difficult to estimate accurately the "true" proportion of lesbian or bisexual women 50 years ago or 200 years ago.  In many jurisdictions 50 years ago, lesbian behavior would have been a criminal offense.  In that era and in those jurisdictions, asking a woman  whether she was a lesbian was equivalent to asking her whether she had committed a crime.  Even when assured of confidentiality, women might reasonably under-report the true incidence of bisexual or lesbian orientation.
However, it's hard to deny that lesbian and bisexual behavior has become much more visible in our time compared with one or two generations ago — and also that lesbian behavior is much more visible today in mainstream North American culture than is homosexual behavior among men.
Make sure to download your free book explaining why there are so many girls that are bisexual!
Suzy Bauer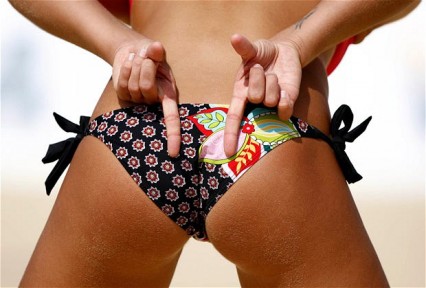 TAGS: Bisexual Girls, Bisexual Sttudies, bisexual women, bisexuality