September 26, 2017 6:09 am

Here are some things you should know before dating a bisexual woman:
1. Yes, she's really bisexual. You wouldn't keep asking a straight woman you were dating if she was "really" straight, right? Yeah, it's just as weird for you to do that to a bisexual woman.
2. And on top of annoying questions, she likely experiences a unique form of identity erasure. When I'm out at the movies with David, the tall, hairy, straight dude, society assumes that I'm a straight woman. When I'm out at a queer club covered in glitter and making out with Lauren, the lesbian I'm seeing, society assumes I'm a femme lesbian. While I enjoy dating people like David and people like Lauren, both experiences often include bi erasure, or society's desire to categorize me as either straight or gay. As a result, I often feel unseen. If you're dating a bisexual woman, you can help her feel close to her identity by encouraging her to stay involved in the bi community and not making the mistake of assuming she's straight or gay now based upon your own orientation.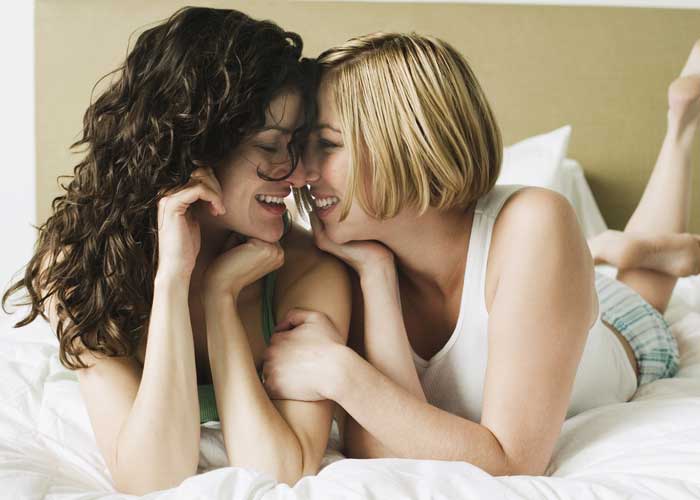 3. No, she's not going to cheat on you just because she's bisexual. That'd be like saying someone was going to cheat on you because all blondes cheat. Do you know how many monogamous blondes there are in the world? So many monogamous blondes! Same with bisexuals.
4. She's not going through a phase. So many people act like bisexuality is this weigh station between gay and straight, but it's not. She was probably born bisexual and will probably always be bisexual. Rest assured, if she likes you, she likes you.
5. She's not attracted to everyone she sees. Because I don't just date one gender, people act like I'm attracted to every single person in every room, but in reality, I am usually attracted to zero people in most rooms. I'm a picky broad, man.
6. If she ends up with one gender, that doesn't mean she's not still attracted to multiple genders. If a bisexual woman marries a man, she's still bisexual. If she marries a woman, still bisexual. She didn't finally, at long last, pick a side. She married someone she loves, who happens to be one particular gender.
7. And nope, not all women are bisexual. A man on Tinder said this to me recently when I mistakenly swiped right (it was because he had a cute dog). My profile states that I am queer/bisexual. His first message to me read, "I have a theory that all women are bisexual." Nice theory, douche nozzle, but I'm on here to get laid, not have my orientation incorrectly mansplained. A study did suggest that women who identify as straight can be turned on by porn featuring sex between two women. This suggests that all orientations can be physically aroused by depictions of different sex, but it does not mean that all women are bi. If someone identifies as straight, let them be straight. To assume that "all women are bi" because straight women can get turned on by lesbian porn too erases and invalidates the unique and often challenging experience of living and dating as an openly bisexual person.
8. She's not just "greedy." Why do bisexual people get called greedy all the time like they're going to date every single person on earth because they have hypnotic powers and then everyone else will be single and miserable? See no. 4. I am attracted to almost no one, which means you can have almost everyone. I do not want them all.
9. She might be really scared to tell you she's bisexual. Because if she does, you might assume one of the things on this list and then she'll either feel like she has to explain her whole life to you or have you hate her or start being weird around her. Sadly, she's faced these kinds of things before with other partners and is really worried that you might be the same as all the other assholes. So please don't be.
10. She doesn't have a specific percentage of how gay she is and how straight she is. Seriously, why do you want her to make sexuality pie charts anyway, weirdo? She just told you she's bisexual. That doesn't require diagrams. Continue reading here.
Bisexuals Explain : Sex With Men Vs Women
TAGS: bisexual, bisexual woman, female sexuality, sexual orientation